This is the theme of the week, and we liked it so much, because it allows us to go deeper into an area of ​​expansion for your business. It is a fairly simple way, which will give you a touch of elegance and allow you to offer new services. We say "simple" because you can use a lot of the equipment you already use for your current jobs, including your small cutting plotters.
It is an option if you give workshops or courses, to recognize the participants. If you previously partnered with a baseball league to create sports uniforms, you can now offer them plates for competitions.
What materials can we use to make these prints ?
These are some of the most common materials used, but the list can be extended depending on techniques and processes.
Wood
Acrylic
Aluminum
Brass
Crystal
cartonite
Depending on the materials, these processes may vary, in the next post we will detail more the common processes depending on the material.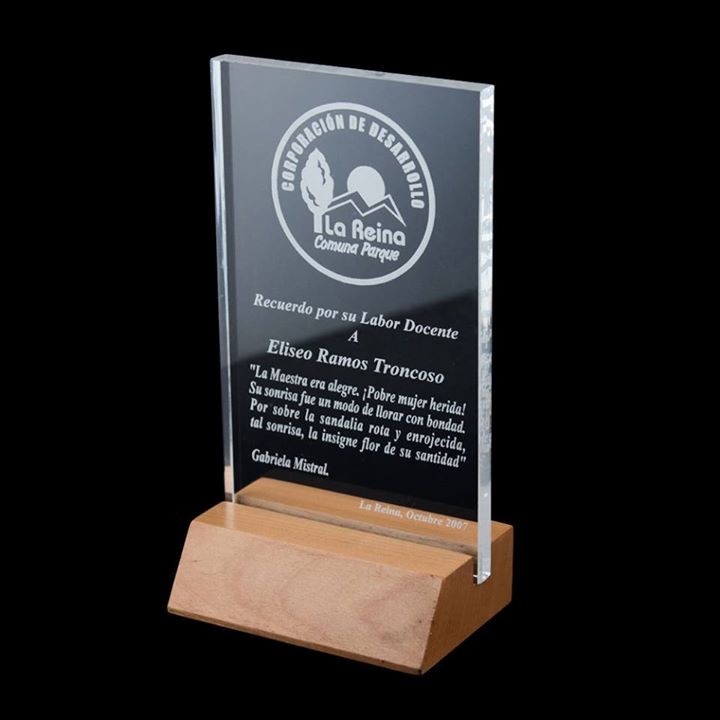 Acknowledgment in Acrylic

recognition in metal

Wooden Trophy

Plate in Brass
The creation of these recognitions does not have a specific pattern, because in the case of the simplest materials such as cardboard or thread cardboard , it would simply be the printing process . This topic has been detailed in our previous post, here we share the link: https://emigrouprd.com/blogs/desarrollo-de-tu-business/knowing-the-aspects-of-your-business
In the case of Acrylic , Wood and Metal , we have the main engraving processes that are: Laser , CNC , Burin Engraving , and digital printing is added to these same materials, to print direct images on the material.