In this post we will talk about the different sublimation machines, what you should pay attention to when buying one, what are the main models and which one suits your needs.
What should I take into account when purchasing a machine?
There are a wide variety of models, our first advice is... to know what you are going to work on , for example, if what you are going to personalize are keychains, a small 12" x 10" model would be more appropriate than a 16" x24" or if you plan to sublimate dresses a 16"x24" can make the job easier.
What sizes do the machines come in?
Although the equipment can come in a wide variety of sizes, but these are a list of the main ones:
In the case of flat plates , we have:
12"x10"
12"x15"
15"x15"
16"x24"
For the mugs, we have a wide variety of resistances and quantities of mugs that allow you to work, but the sublimation machines for mugs usually come with an 11oz resistance and the rest adapts. That is why for the cups we recommend that you decide which types you are interested in making, and the volume of production so that you acquire the model for you.
Models: 12oz conical, 17oz conical, 10oz
Model: single,11oz
Model: 2 in 1, 11oz
This can change depending on the number of accessories that the machine has, there can be up to 4 in 1.
Model: Double, 11oz
Model: 5 in 1, 11oz
After these models, we have the combo models that include accessories, these are called 5 in 1, 8 in 1, their name varying according to the number of accessories they have.
Model: 5 in 1, 12"x15"
Model: 10 in 1, 12"x15"
The main accessories it has are:
Flat iron come in sizes: 12"x10", 12"x15" and 15"x15"
Resistance for cups : 11oz, in the alternative models they have 6oz, 12oz conical, 17oz conical, 20oz, 15oz, among others.
Resistance for dishes : 5" and 6".
Resistance for cap : 6"x3".
What other models are available?
Sublimation machine for caps: it has a 5.5"x3.5" resistance, allowing us to sublimate the front area of ​​the caps.
Sublimation machine for plates: it has 6" and 5" heating elements, allowing us to sublimate the central area of ​​the plates.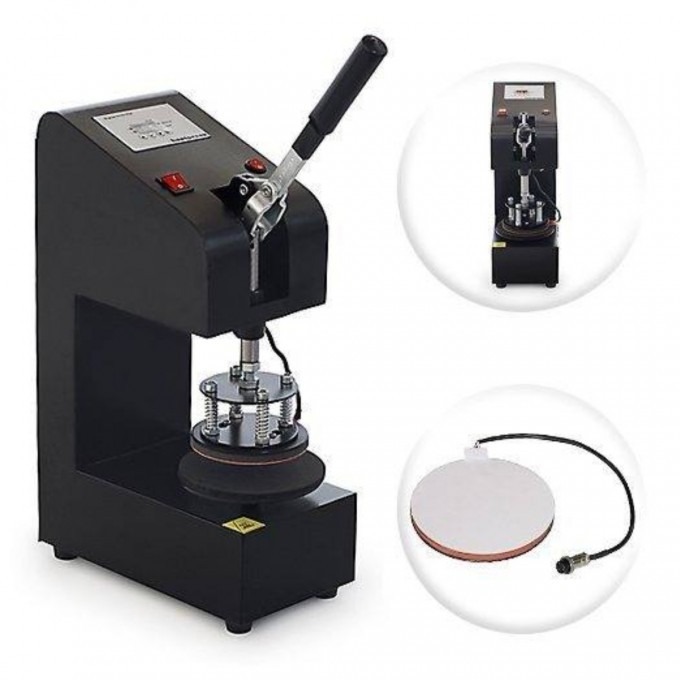 If you want to see these products in detail, we invite you to watch our video on youtube: https://www.youtube.com/watch?v=i6BAgTAHIso&t=5s
Likewise, do not hesitate to consult if you have any questions. All the measurements that we mention throughout the post are in inches.